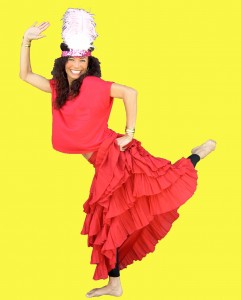 Galyn Görg's children's and family shows take audiences on a dancing adventure from African dances to ballet and from hula to hip hop.  Her highly participatory dance show is ideal for preschools, library shows, school programs, city events or anywhere you want your audience to have an engaging dance experience.
Galyn's professional career as a dancer and actress has been extensive and successful. Her work in film, television and live   theatrical performances has carried her to many countries including Italy, Mexico, New Zealand, the Middle East, and Canada to a name a few.  Her dance career began when she was awarded scholarships at the prestigious Dupre Dance Academy, Alvin Ailey Summer Program, and The Professional Dancer's Society. She has studied the dance styles of Jazz, Ballet, Haitian, Afro-Samba, Afro-Cuban, West African, Hip-Hop, Hula, and Funk.
Galyn has worked as a dance and acting teacher for many years. She has taught youth and adults within community centers, LA Unified schools, libraries, foster care centers, non-profits, and youth-at-risk programs throughout the LA area. As a teacher, Galyn's dance classes are powerful, dynamic, and fun for all involved. Her movements are beautiful and mesmerizing.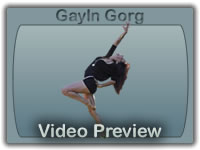 Programs Available:
Dance Around the World – K-6, Family
---
Dance Around the World
This lively, get-on-your-feet, participatory dance program features dances from all over the globe such as North America, Brazil, West Africa, and the Pacific Islands.  Dances highlighted reflect the cultural uniqueness of each region as well as common threads found in international dance styles.